Learn about the impact co-ops make in building a better world!
Join us for live music and free activities from 11am to 6pm both Saturday and Sunday.
Come check out our exhibitors, try co-op products and learn about this empowering business model.
SCHEDULE
All weekend our co-op exhibitors will have family activities - from virtual reality tours to checking out working rice mill. Girls and boys scouts can even earn a Co-op Patch! Check out some of our featured programs below!
Saturday
11:00am - 12:00pm
DJ plays the latest hits

12:00pm
Co-op Month Proclamation

12:30pm - 2:30pm
97.1 WASH FM live personality on site with today's top songs!

2:30 - 3:30pm
LIVE Music: Ginger Funk Allstars

3:30 - 4:30pm
DJ plays the latest hits

4:30pm - 6pm
LIVE Music: Sub-Radio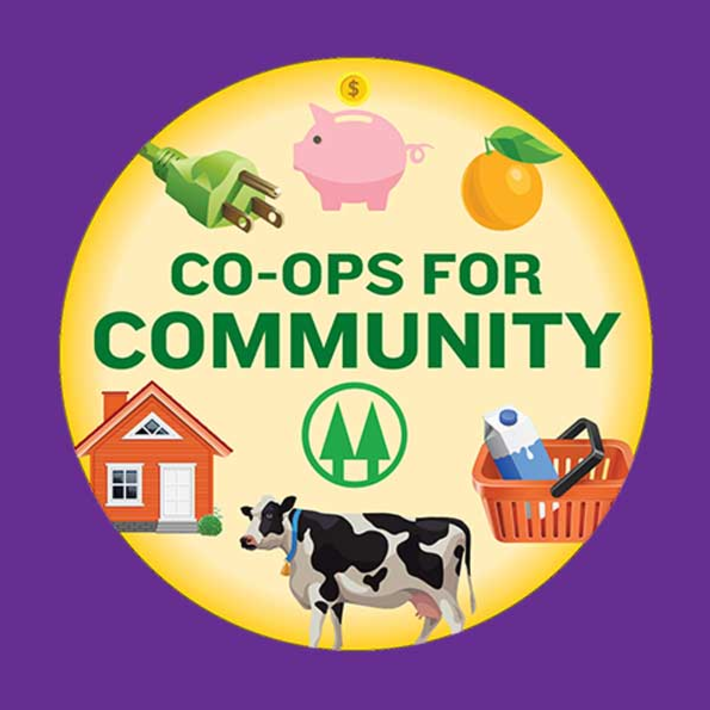 Cabot Creamery's Co-op Scout Patch
Our Scavenger Hunt will take you all over the Festival to learn about the co-operative business model, see live demos from our co-op partners like ACE Hardware and Organic Valley, and earn our free Co-ops for Community patch.
Participants can stop by the Cabot Booth anytime or troops can pre-register here.
National Co+Op Grocers' Co-op Cafe
Try co-op products and see how food co-op grocery stores impact their communities by visiting the National Cooperative Grocers' Co-op Cafe on the North side of the Festival.
America's Electric Cooperatives
Principle Park
Learn about the 7 Cooperative Principles and join in for games on the West side of the Festival.
Join Organic Valley for kids zone games and activities including learning how to milk a cow!
Energy Efficiency Demonstrations with Touchstone Energy
Check out a real power line demonstration, get in an electric vehicle and more with America's Electric Cooperatives.
Getting There
Metro: The closest metro stops are Smithsonian (Orange, Blue, Silver lines) and National Archives (Green and Yellow lines)
By Car: The festival is located between 10th and 12th Streets NW on the National Mall in front of the Smithsonian Castle and the Natural History Museum. Pay by hour street parking is limited around the National Mall.
Plan Your Visit
This is a family-friendly, free and open event - no tickets or admission required! Join us Saturday or Sunday October 6-7, 2018 between 11:00am and 6:00pm!
Check out our FAQs page for all the details.